World Music Records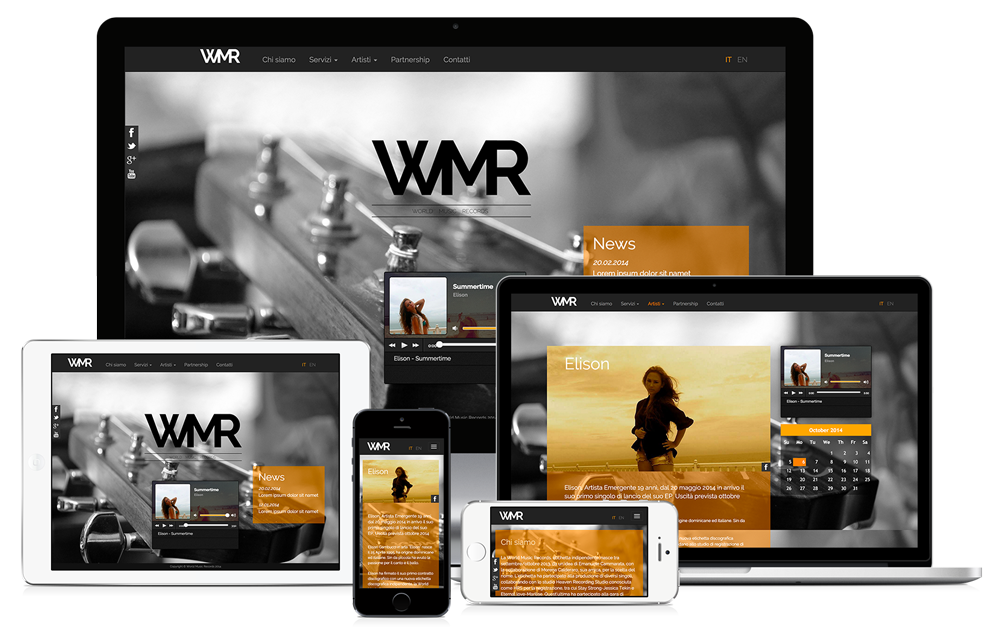 Project name: World Music Records
Date: Spring 2014
Task: Responsive website, multi language with logo realization
The client told me his ambition to open a record label in Ticino to promote young local artists.He asked me to realize a showcase portal where people could've seen what are the deals of the company, the artist's label and the achieved goals. The site had to be impactful to users and easy to navigate.
Furthermore, the request was that it was been responsive and bilingual; Italian and English.
The project was discontinued.